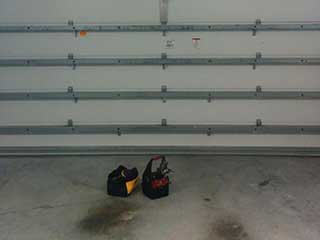 There aren't many things more frustrating than a garage door which refuses to open or close. When a door malfunctions, it isn't always obvious what's causing the problem, much less what you should be doing about it. Fortunately, our team is here to provide thorough diagnostic and repair services, anywhere in the city and at an affordable price.
Mechanical Repair Of All Kinds
The springs, hinges and belts responsible for raising and lowering your door are placed under immense mechanical stress with each use. They can be further damaged by weather, dust or accidental use. Some of these components – especially the torsion and extension springs that store the kinetic energy needed to lift the heavy door panels – can even be dangerous if they break or come out of position. Our team knows where to look for signs of mechanical breakage, jamming and warping, and can be counted on to solve the problem quickly and safely.
Electrical Maintenance Experts
Every automatic door requires an electrical opener to provide the initial energy needed to get the springs moving. All modern systems also include a pair of optic sensors, designed to prevent unfortunate accidents. Some doors also include additional add-on features like lights, intercoms, and "smart" control systems that integrate with your phone. Nevertheless, all automatic doors are vulnerable to wiring and circuit-board failures. Some can develop software issues as well. Detecting the problem in many cases requires careful testing, and providing the repairs will require a technician with know-how.
High Quality Components
We maintain a large inventory of spare parts, and are familiar with the products of every major manufacturer in the market today. If it turns out that one of your door's components is beyond repair, our team will help you pick out the replacement that best fits your needs, system and price range. If we don't already have it in stock, we'll order it for you ASAP and have it installed at the soonest possible convenience.
Contact Us Any Times
Our team is at your service seven days a week and also operates a 24 hour phone service. Don't put up with a broken garage door for longer than you have to. Call us today!
We also offer:

Damaged Parts Replacement

Residential Garage Door Repair

Broken Cable Replacement

Emergency Garage Door Service