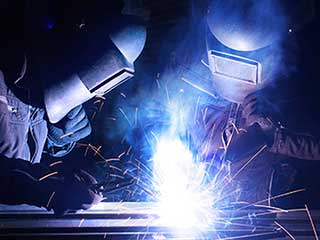 Fixing garage doors isn't all we do. Our company also specializes in repairing a broad range of automatic swing and rolling gate systems. Naturally, such complex mechanisms are bound to experience some issues over the years, but you can always count on our experts to provide an effective solution to any problem that may affect them.
Safety Is Our Prime Concern
We pride ourselves on the high level of technical skill our gate repair experts possess. Our commitment to providing same day service allows us to offer a quick response and effective and long-lasting solutions to any problem they may be dealing with.
Opener Motor Replacement
The motor is usually the first part of the opener that breaks down. It can overheat or its gears can break, due to constant use and not enough maintenance. In either case, it will probably need replacement. It's important to make sure the new motor is capable of generating enough horsepower to power the movement of your gate, which is why this is a task best left to our experts.
Remote Clicker Services
When we install a new gate opener, we always program the remotes and the clickers so that you'll be able to start using them from day one. But we are always here to reprogram them if something causes them to misbehave or to fail to work reliably the way they used to. If your remote is lost or damaged, we can simply replace it. Our technicians are well versed in the different multicode remote systems available today and can help you choose a new remote that you'll be able to use with both your garage door and your gate.
Electric Gate Maintenance
Apart from emergency repairs, we also provide regular service visits, during which we will carry out a thorough inspection and adjustment of your automatic system. We'll lubricate moving metal parts and make sure that things like the photo eye sensors and other automated features are all fully functional.
Intercom System Repair
If you have a small house or need an intercom for a gated residential building, our team can help. We can fix any communication problems and make sure that your ability to communicate with people waiting outside is fully functional. Naturally, security plays a huge role here, as does convenience, and if this system malfunctions, it can be very annoying and also somewhat unsafe.
New Gate Installation
Gate stability is basically based on its good installation. Rest assured that our technicians are highly experienced with this type of project. We take measurements with great precision in order to ensure that the mechanism is able to work smoothly and reliably from the start.
The Team To Call
If you're dealing with some type of problem with your automatic sliding gate system, our professional technicians will be ready to quickly help you out. Whether the issue involves the opener, the intercom system or anything else from the tracks to the wrought-iron frame, you can count on our experts at Garage Door Repair Northport to take care of things.
Give our team a call if you need help with:

Phone Entry Systems

Sliding Gate Wheels

Wrought Iron Gates

Doorking Gate Opener